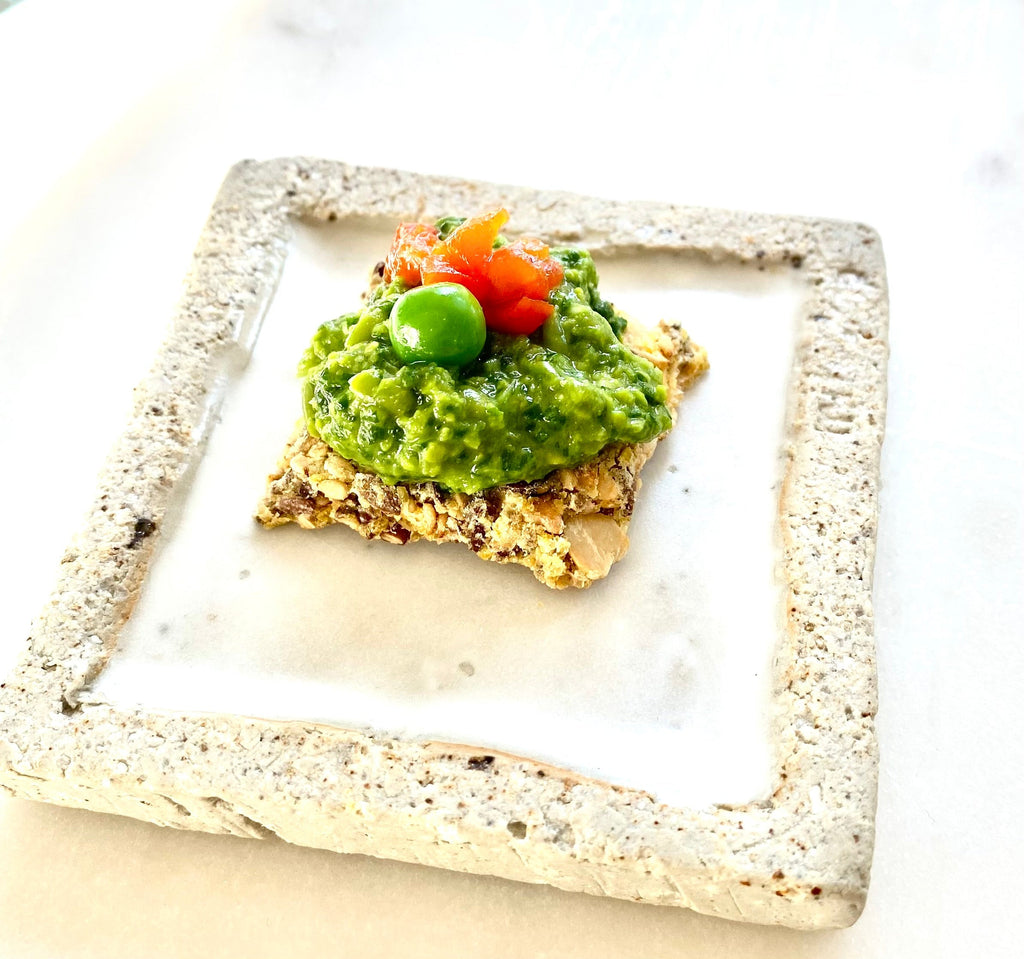 INGREDIENTS 
1 cup fresh or frozen green peas + 2 tablespoons, set aside
2 cups baby spinach
1 clove garlic
1/2 lemon, juiced 
1 teaspoon salt
1/4 cup olive oil
Pepper to taste
DIRECTIONS
Add 1 cup of the peas (if using frozen peas defrost first), spinach, garlic, lemon juice and salt into a bowl of a food processor and pulse until ingredients are combined.

Slowly add the olive oil while the food processor is running. 

Scrape down the sides of the bowl a few times and process until you have a smooth consistency. 

Add salt and pepper to taste.

Spread on Cult Crackers, top with a few whole peas and roasted peppers.