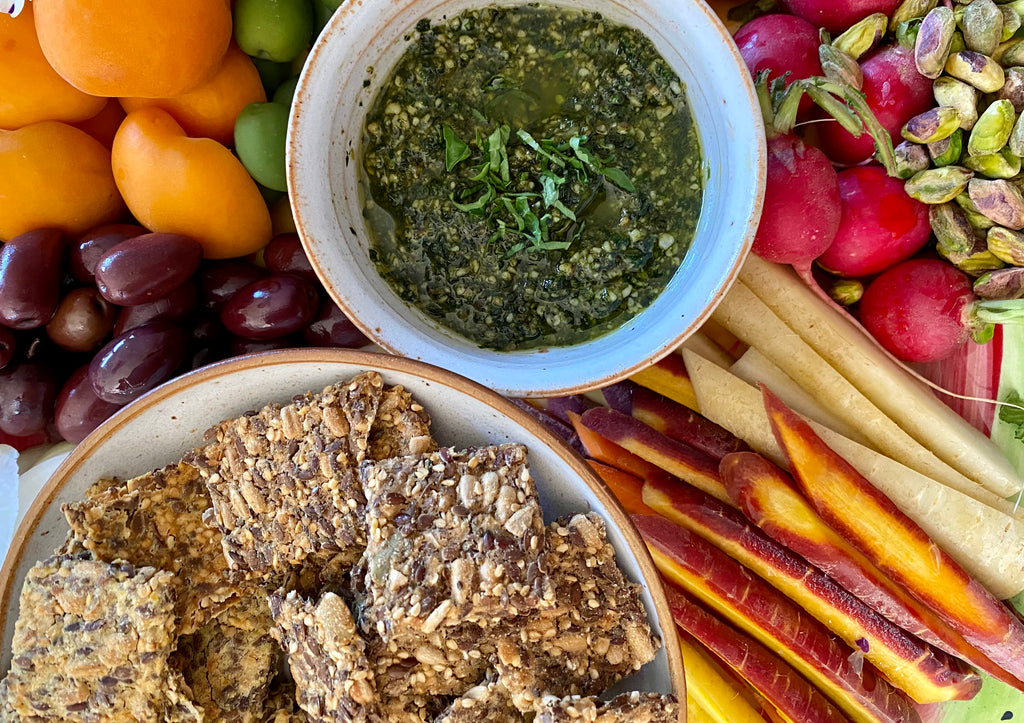 INGREDIENTS
3 garlic cloves
¼ cup olive oil
½ cup green olives, pitted
½ cup packed arugula
½ cup packed basil
½ teaspoon salt
DIRECTIONS
Preheat the oven to 425.
Place the garlic on a piece of foil and drizzle with 1 teaspoon olive oil. Wrap the foil around the garlic sealing it.
Roast the garlic for about 20 minutes, or until the cloves are lightly browned. Let the garlic cool.
Transfer the garlic and olives to a food processor or blender until finely chopped.
Add the arugula, basil and salt. Pulse until finely chopped.
Add the remainder of the olive oil and mix by hand until smooth.
This pesto is delicious on Cult Crackers and with raw vegetables.